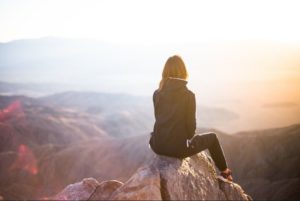 We all know that solo travel can sound like a pretty scary thing, right? This is especially the case with those who are just starting out as world travelers. While any type of travel can seem pretty scary for beginners, there is just something special about solo travel – something that really makes it stand out. It is pretty much safe to say that one of the main reasons why solo travel can be such a scary thing sometimes is because you are in charge of just about everything – from planning and preparation to the actual trip. But there is a small difference between traveling the world as a man and traveling the world as a woman. While it is true that everyone needs to be very careful when traveling the world, it is women who need to pay some extra attention to their safety. But this doesn't mean that women are afraid to travel alone. In fact, solo female travel has grown so much in the past few years, that it is not nearly as uncommon as it was before.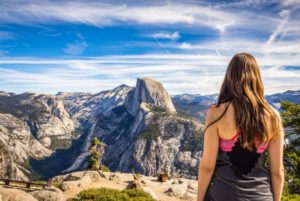 Today, the world is filled with ladies who love the idea of traveling the world alone, and they don't do solo travel trips because they can't find someone willing to go with them – they do it because they love it. With this in mind, solo travel provides you with a great opportunity to meet other like-minded ladies who have the same travel goals that you do. Pretty much the only thing that you need to have right now is the courage to take the leap into the exciting world of solo female travel. Also, did you know that nearly two thirds of today's travelers are actually not men, but women? That's right – that's how much solo female travel has grown over the past few years!
Good Communication Is the Key
When it comes to traveling the world alone, good communication is the key to success. What this means is that you should try to meet as many new people as you possibly can. The more people you are familiar with, the better.
Be Open-Minded
One of the most important things that you need to do while traveling the world alone is keep your mind open. Try getting out of your comfort zone a bit more often. Don't be afraid to communicate with people you don't know.
Understand the Culture
You need to understand the basic rules of the place that you are going to be visiting. Try to act as mature as possible. Respect the locals and everything should be okay.